Take Heart: Are Your Facilities Heart-Friendly?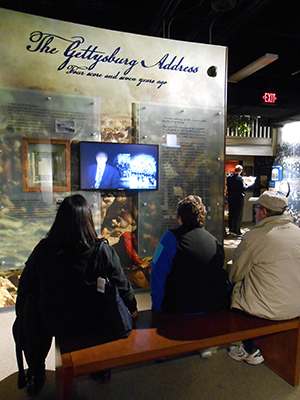 Often considered one of the many hidden disabilities, an estimated 43 million American women are affected by heart disease according to the Heart Foundation.  February is American Heart Month, an awareness campaign of the American Heart Association.  Consider taking time this month to treat your heart to good health. Learn the warning signs of a heart attack.  Then consider assessing your facilities and programs on how to better serve people with heart disease.
Do you have accessible parking on the shortest accessible route for people who may be ambulatory, but have difficulty walking long distances without losing their breath?
Are your entrance doors easy to open without requiring excessive opening force (generally not more than 7-8 lbs)?
Do you provide handrails on stairs and ramps for people who may need assistance with balance or unsteady gait?
Do you provide benches and chairs for people to take time to rest?  Do the benches and chairs have armrests to help the person steady and stand back up again?
Do you provide standing drinking fountains in addition to wheelchair accessible units for people who may have difficulty stooping or bending over?
These are just a few suggestions for serving the diverse needs of our customers.  Do you have more suggestions?  We want to hear them!