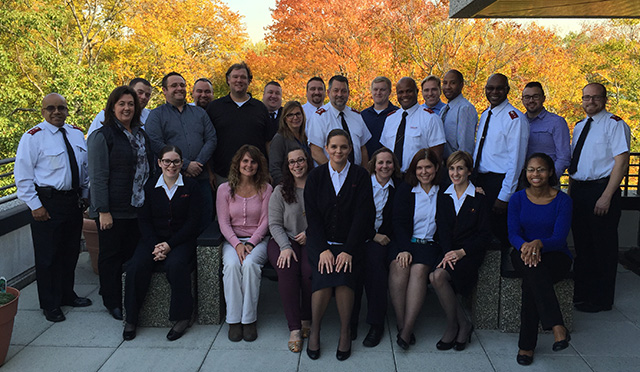 Can you believe its been a year already!?!  We just celebrated our first anniversary at Skulski Consulting.  And one thing is for sure…. everyday is an adventure!  We have had wonderful opportunities to collaborate on many new projects that span the range of accessibility management and ADA/504 compliance.
We started our work in 2015 with the Minneapolis Parks and Recreation Board.  There, we served as the project lead to conduct an accessibility assessment of more than 200 park and recreation facilities.  We enjoyed our time in the gopher state so much, we thought we would stick around a little longer.  We were fortunate to be selected by the City of Minneapolis to conduct a thorough ADA policy review for the enterprise. Over the past few months, Skulski Consulting LLC conducted more than 100 hours of interviews with city officials including the Minneapolis Mayor Betsy Hodges, city council members, representatives of the Minneapolis Advisory Committee on People with Disabilities, and key personnel across all city departments.  Currently the city staff is working at developing the recommendations from Skulski Consulting into an ADA Action plan that can be presented to the city council in the spring.
In October, Skulski Consulting provided training to the camp directors and senior administrators for the Salvation Army Eastern Territory in Nyack, New York.  It was an amazing opportunity to work with a group of professionals so committed to the camp experience and the changes it can bring about for teens and adults in need.
We have much more exciting news to share with you over the coming months, including a new adventure that takes us across the international dateline at the end of February.  Be sure to follow us on Facebook so you can join us on the journey.
 In the meantime, if you need technical assistance, training or consultation for your accessibility management program, please feel free to contact jennifer THE AT SYMBOL skulskiconsulting DOT com